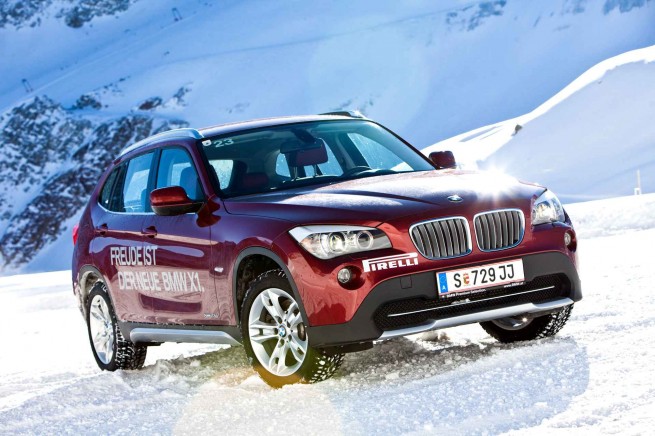 BMW X1 tops the Audi Q5 as best selling premium SUV in the European market. The entry-level X1 has been equally criticized and praised by journalists, some even called it rubbish, but the unit sales confirm once again the demographic market BMW has gone after: younger crowd, full of energy, people that enjoy outdoor activities, but drive in urban environment as well, and also, eco-conscious.
According to Automotive News, a combination of these factors has led to a high demand. Through July, BMW has sold 55,550 X1s. Since its market launch in late-October 2009, more than 64,049 X1s have been sold, the company said.
With the launch of the X1, BMW has opened a new premium small SUV segment. First rivals are scheduled to appear in 2011 when Audi will unveil their Q3 model, followed shortly by Saab and its 9-4x. The other premium automakers, Mercedes-Benz and Infiniti, are also expected to launch similar models in the near future.
The X1 currently costs at least 9,000 euros less than the other premium SUVs and will soon go head-to-head with the MINI Countryman, a vehicle with similar capabilities and expected to be priced in the same range.
At BMW, the X1 currently ranks fourth overall in the brand's European sales after the 3, 1 and 5 Series models. Worldwide, the X1 is BMW's No. 5-selling model, a ranking that should improve once U.S. sales start next year.
As BMW's head of sales, Ian Robertson, mentioned as well, many customers have transitioned from the first generation BMW X3 which is being replaced by the end of this year.
Furthermore, BMW is seeing many customers coming from other non-premium brands, including Ford, VW and even Lancia.

In the U.S., BMW is expected to initially launch two models, X1 xDrvei28i and the twin-scroll turbocharged xDrvei35i.

1. BMW X1 44,067
2. Audi Q5 43,660
3. Volvo XC60 29,616
4. Land Rover Freelander 20,138
5. BMW X5 16,565